Nobel Prize Round Table 2018 - María Loureiro
Intervention by María Loureiro at the Round Table in honor of the 2018 Nobel Prize in Economics - Paul Romer and William Nordhaus - Jointly organized by the Ramón Areces Foundation and the Spanish Economic Association.
---
Alto Minho FIRECAMP: Valuation of damage caused by forest fires
---
As galletas do Prestige | María Loureiro | TEDxGalicia
María reminds us of the Prestige catastrophe on the Galician coast through the economic evaluation of the social costs of the sinking of the tanker. Her downward valuation by more than 4,328 million euros incorporates intangibles that try to better reflect reality and true magnitude.
---
Paper: 'Methods for assessing ecosystem services and their application in sustainable forest planning and management'
'Methods of valuation of ecosystem services and their application in sustainable forest planning and management.' Author: María Loureiro García. Faculty of Economic Sciences, University of Santiago de Compostela.
---
A thesis in Economic Sciences analyzes the risk of fire, forest insurance and its demand in Galicia
Based on an analysis of forest fires in Galicia, taking into account both socioeconomic and environmental or climatic factors, Jesús Barreal Pernas, in his PhD thesis 'Wildfires in Galicia: causality, forest policy and risk in forest management', a spatial and temporal study of these events throughout the Galician community. Under the direction of the professor of the Department of Economic Analysis of the USC María Loureiro the research also analyzes forest insurance as a financial tool to cover the possible losses in case of fire and propose as an energizing element of public policies aimed at reducing forest abandonment after the incidence of fire.
As the author points out, "the thesis contributes to increasing research in the field of fire risk in Galicia, modeling forest insurance as well as the demands of producers around this tool." In this sense, in his work Jesús Barreal considers forest insurance as an incentive to produce environmental services in addition to analyzing the demand for this product in the north of Galicia. In his view, for this insurance to have a higher level of application, it should be designed with greater dynamism and include greater coverage in its policies.
The work, qualified with outstanding cum laude, employs a wide variety of methodologies related to forest management, as explained by its director María Loureiro. The court in charge of its assessment was chaired by the professor of Fundamentals of Economic Analysis of the Complutense University of Madrid, Emilio Cerdá, and was also integrated by Xoaquín Fernández, of Applied Economics at USC; the researcher of the National Institute of Agricultural and Food Technology and Research, Mario Soliño; USC Professor of Agroforestry Engineering Manuel Marey; and that of Applied Economics from the University of Vigo Manuel González.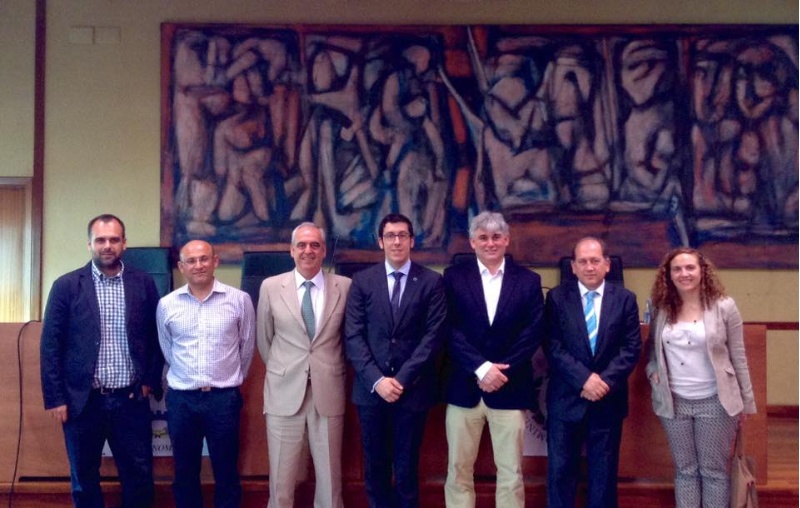 English